Hand Sanitiser Gate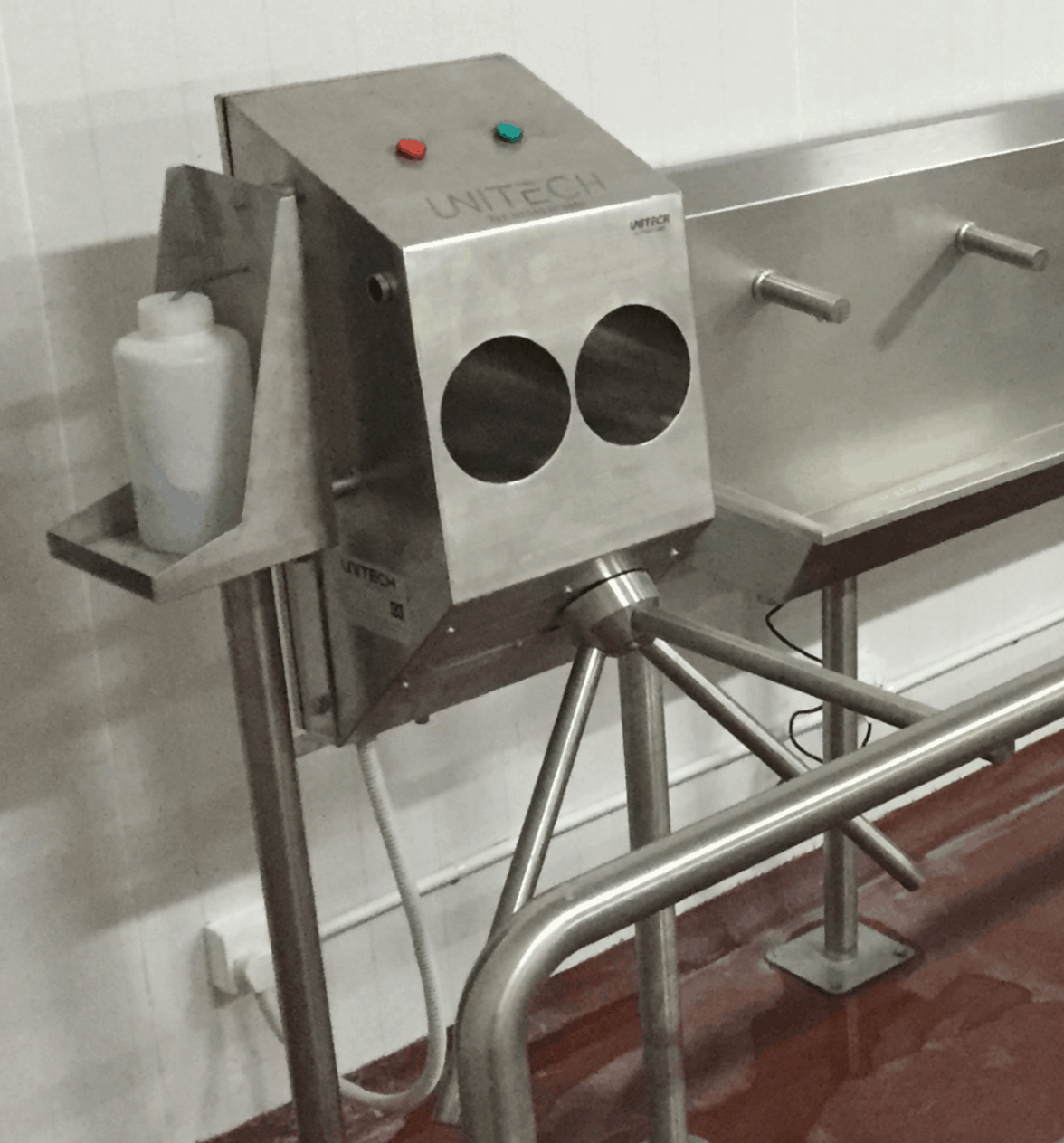 Unitech offer a range of stainless steel equipment for hygiene entrance lobbies within the food and beverage production industry and other hygiene conscious industries. Click here to view our full range of products.
Our hand sanitiser gate is manufactured from 304 grade stainless steel with fully integrated electrics and controls. The system features a 3-armed turnstile which will only operate when the user places both hands in the apertures which automatically dispense sanitiser solution. The unit can be supplied with a robust stand or can be integrated onto one of our boot washing machines. The hand sanitiser gate can be placed in a position to ensure its use prior to individuals entering an area where hygiene is paramount. Click here to view the product.

As well as the hand sanitiser gate, Unitech offer an extensive range of hygiene entrance and locker room equipment including:
Multipurpose dispensers
Boot and sole washers, both manual and walk through
Hand wash sinks, knee or sensor operated
WCs and urinals
Stainless steel and mild steel lockers and benches
Shoe and welly racks
Whether it is a hand sanitiser gate or a range of equipment, Unitech can offer a hygienic solution to your requirements.