Specialists in Stainless Steel Products | Unitech Engineering
At Unitech we pride ourselves on our outstanding level of quality, on all equipment that we manufacture. We are a leading supplier of high quality stainless steel and aluminium equipment. This is supplied to a wide range of market sectors including the food, beverage, pharmaceutical and other hygiene conscious industries. We offer a range of 'off the shelf' stainless steel products as well as bespoke fabrications. The range of 'off the shelf' products we manufacture is extensive. So whether you are looking for a one-off product or a full production facility refit, at Unitech we can help.
Click below to learn more about the solutions that Unitech Engineering can offer.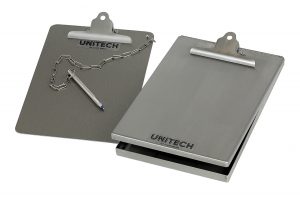 LATEST NEWS :
Take a look at the Unitech Group's latest news, projects and case studies in our summer 2019 edition newsletter. https://www.flipsnack.com/BA76EDC8B7A/unitech-newsletter-summer-2019.html