Description
Our bakery display can be used to stock a variety of products. This range can consist of bread rolls, pasties and cookies (which usually come unpackaged), to sandwiches which are often sealed.
Our display rack is ideal for those that are looking to create a professional, appealing display for their bakery products. Optional sloping shelves gives you the option to showcase your products, attracting any potential passing customers. It's designed with a crumb catchment tray underneath which is easy to clean and maintain. This enables the display to look fresh at all times. This appearance is vitally important in the food service industry, where many customers will be influenced by the cleanliness and overall presentation.
For the option to hold even more products, please see our larger display rack.
Also available: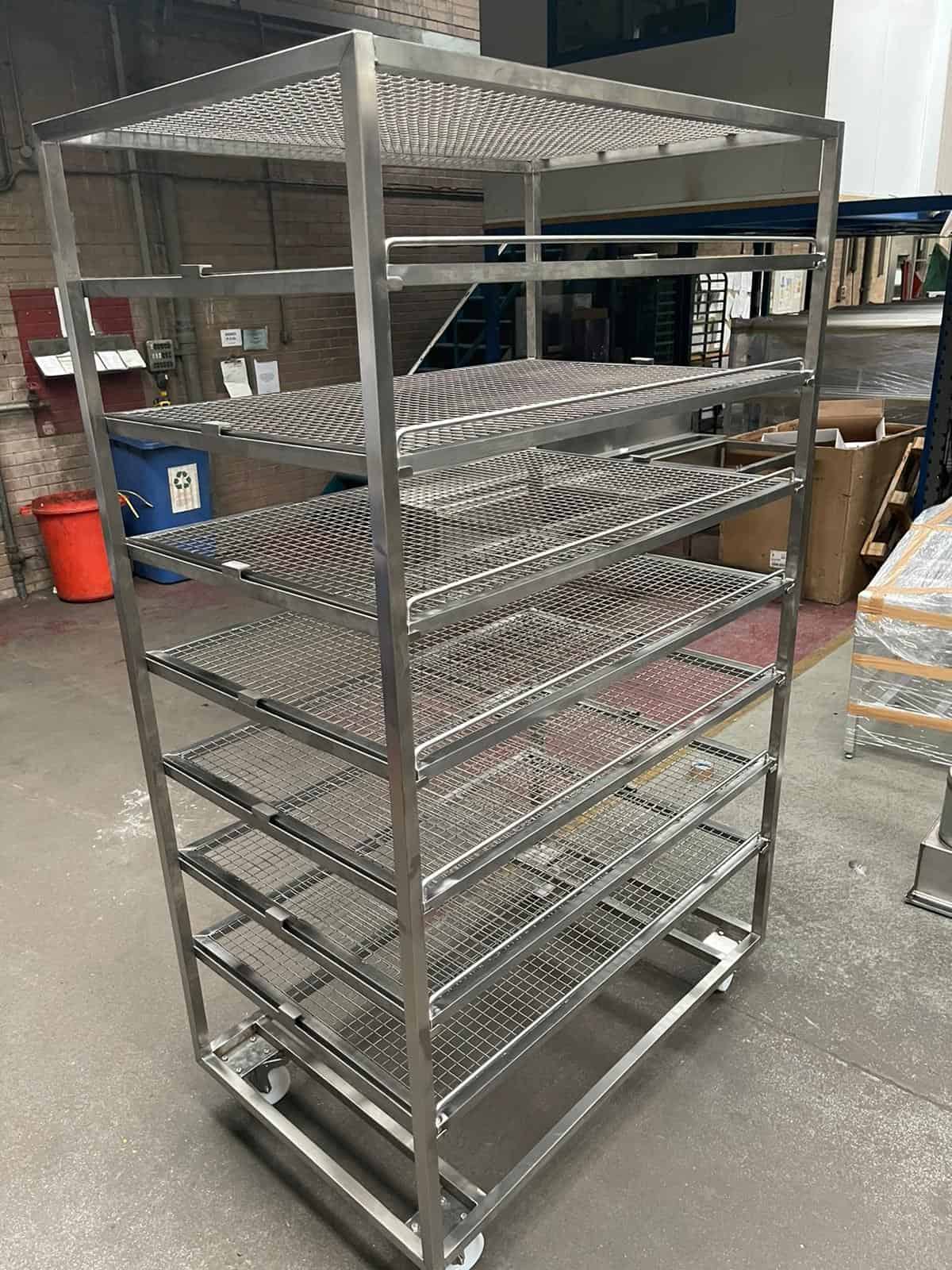 These racks can be used for storing and cooling bread and are easily moveable on nylon castors. The shelves are easily removed for cleaning. Contact us today on 01543 675800 for more information.