No matter which type of stainless steel sink you require, Unitech Engineering are sure to have the right one for you. We design and manufacture an extensive range of stainless steel sinks both for personnel hygiene and catering applications. Our stainless steel sinks are of a robust and hygienic design making them ideal for use within hygiene conscious industries.
If you are looking for hygiene sinks, we can offer a selection of standard sized knee or sensor operated wash troughs ranging from 1-person to 10 person. Bespoke sizes are also available upon request. Our stainless steel sinks are manufactured in 304 grade stainless steel and are suitable for wall or floor mounting. The sinks can be supplied with mixer valves, pedestal stands and high backs suitable for fixing soap and paper towel dispensers which we can also supply. If you require a more compact sink, we can offer corner and compact wash basins. We also supply rotary hand wash sinks which are knee or sensor operated and hexagonal in shape with 6 or 8 user options.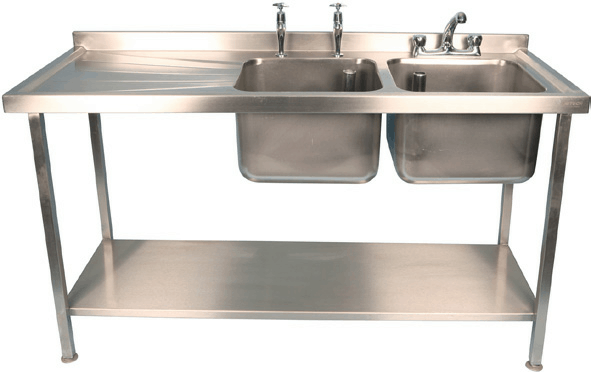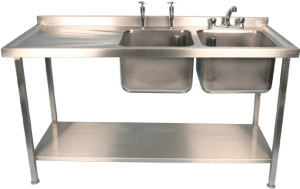 Our 'belfast' or utensil models are a popular choice of stainless steel sink amongst our customers. With bowl depths of 450mm or 600mm they are ideal for washing bulkier items or utensils and are available as single, double or triple bowl options. We also supply a range of spouts, taps and pre-rinse assemblies to fit our stainless steel sinks.
The Unitech catering sinks are also a popular stainless steel sink within our range. Also available in single, double or triple bowl designs they can be supplied with the choice of 3 bowl sizes and a range of spout fittings.
Click here to see our full range of products.